As the name suggests, simulation is the umbrella term for an entire video game genre that attempts to simulate real-world situations as best as possible.
Simulations range from flight simulators like Microsoft's Flight Simulator to off-road simulations like Spintires: Mudrunner. By the way, both examples can be run on our motion simulator with help of the right software.
Especially vehicle simulations benefit from the possibility of additionally integrating real motion sequences with the help of corresponding input devices such as steering wheels or joysticks. With a correct setup on all devices, this creates an immersive experience since the steering movements are the same for virtual as for real vehicles.
Since we focus on racing simulation games, existing categories and a selection of games should be listed briefly. The best-known racing games undoubtedly are classic road-racing games, which predominantly offer circuit courses and hill climb races. These include our in-house developed simulation RaceRoom Racing Experience, which by the way is an official partner of the DTM and the ADAC GT Masters. Other important titles include Assetto Corsa as well as its successor Assetto Corsa Competizione, the American simulation iRacing, and games from the Automobilista and rFactor series. In addition to these simulations, which traditionally rely upon on-road racing, some games deal with rally racing as well. Commonly known are the Dirt and the WRC series.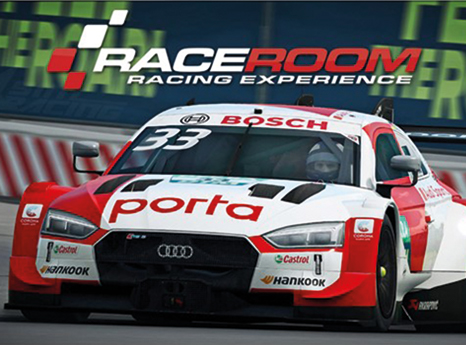 (Symbol image: RaceRoom Racing Experience is officle Partner of the DTM)